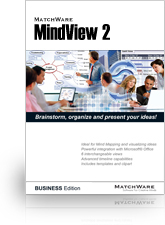 Prompted by a conversation a while back with Wallace Tait, I've been taking a look at some of the other mind mapping packages available. My initial conclusions were that there is some great software but there was nothing to tempt me away from MindManager.
Most recently I download a trial of OpenMind 2 for Business (soon to be MindView3 for Business). I was immediately drawn to the Office integration features. Readers of the blog will know I use mind mapping for document production, exporting the result to MS Word. Great results can be achieved with MindManager if you are prepared to invest a bit of time in learning the export function and developing Word templates.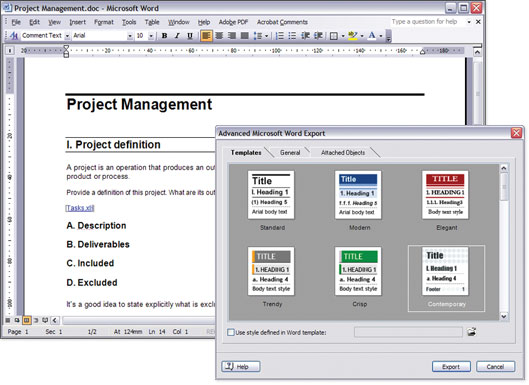 MindView implements the Word export function very well indeed. You can select from a range of templates that come with the software or use one of your own. Press the button and MindView creates the Word document. The speed of this needs to be experienced to be believed. The Word styles to base your own templates on are those named "Heading 1", "Heading 2" and so on. There is an hmtl export also – useful to create a quick, simple web site form your map. All very impressive.
Export is also possible to PowerPoint and Project. Outlook is included also and it is possible to define a specific Outlook Task folder to synchronise the map with – great when you have multiple projects, each with a map, and want to keep the tasks separate in Outlook.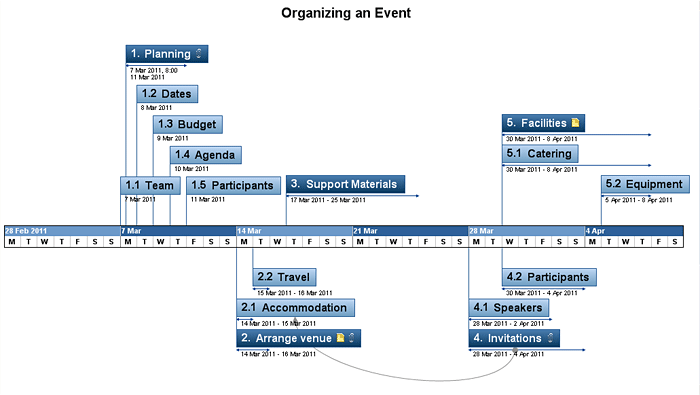 Another great feature is the "View map as …" option that instantly changes the style of map from mind map to hierarchies, a timeline view and a Gantt, as well as an outline view.
The Microsoft "ribbon" is nicely implemented and in a very visual style.
I recommend you take the free trial and see MindView for yourself.